Video of RC's surprise b-day greeting on my 50th
Hi TD,
It is with profound sadness that I inform you of the passing of one of the great ones, Dr. RC Sproul.  As giant a figure as he had become in Christendom for enabling the lay person access to the deep truths of God and powerfully and indelibly confronting us with His absolute and transcendent holiness, he was a humble, gracious, generous, funny, and loving man.  He was a hero to me and so, so instrumental in teaching me and helping to shape not only my theology, but my character.  He will be sorely missed.
In the video above, you can get a flavor of his warmth and kindness as he surprised me with a clever birthday greeting for my 50th this summer.
Please pray for his family, as they work through their loss.  They said they are weary, saddened, yet rejoicing for him.  Here's why they are rejoicing: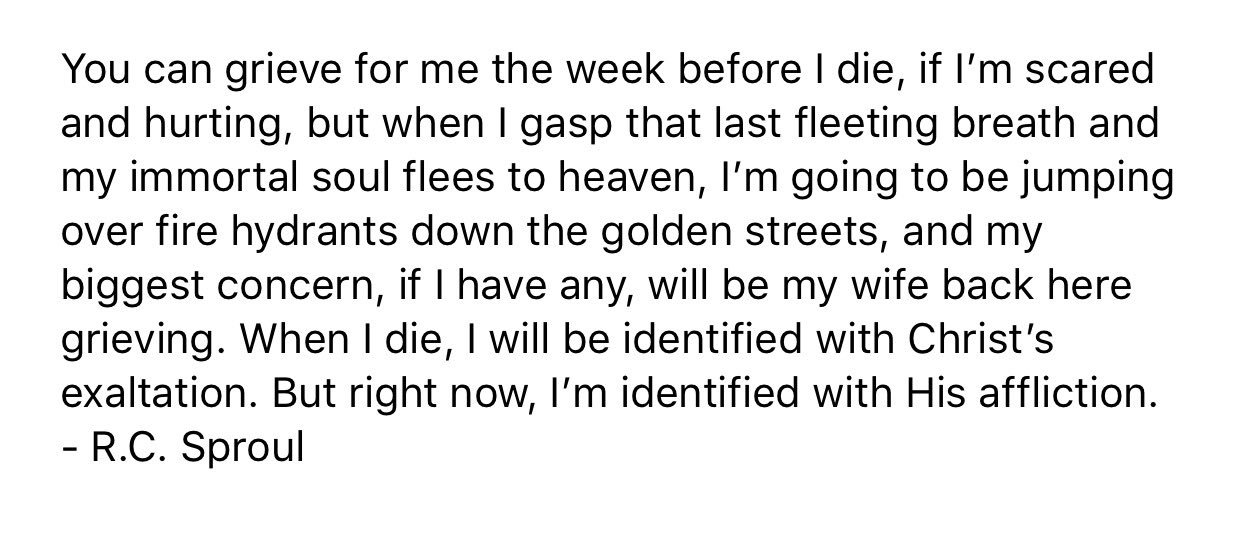 We'll be posting more from his life and ministry in the weeks ahead, so you too can be impacted and your faith deepened.
Here's the official announcement:
Dr. 
R.C.

 Sproul, Called Home to the Lord

FROM Chris Larson Dec 14, 2017 Category: Ministry News
Dr. R.C. Sproul went home to be with the Lord this afternoon around 3 p.m. surrounded by his wife, Vesta, and family in his hospital room in Altamonte Springs, Fla. He was 78. He died peacefully after being hospitalized twelve days ago due to severe respiratory difficulties exacerbated by the flu and complicated by chronic obstructive pulmonary disease (COPD).
Known to millions of Christians as simply "R.C.," he was used of the Lord to proclaim, teach, and defend the holiness of God in all its fullness. Through his teaching ministry, many of us learned that God is bigger than we knew, our sin is more deeply rooted than we imagined, and the grace of God in Jesus Christ is overwhelming.
God called R.C. to proclaim the gospel to as many people as possible. R.C. did this knowing the Lord did not need him. In fact, he wanted people to know the enduring, faithful witness of God's servants throughout church history. God powerfully used R.C.'s ministry in the twentieth and twenty-first centuries to awaken people around the world to the truths of classical Christianity.
It belongs to others in the days, weeks, months, and years ahead to assess the impact of R.C.'s ministry in the history of the church. In this moment, we feel loss—immense sadness and profound loss—the loss of a pastor, a teacher, a leader, a brother-in-Christ, a friend.
R.C. now sees the object of his faith, the risen Christ, high and lifted up. He now hears the seraphim's song before the throne, "Holy, holy, holy is the Lord of hosts; the whole earth is full of his glory!"
We will be publishing details about the memorial service and providing an opportunity to leave a note of appreciation for Dr. Sproul's ministry at RCSproul.com in the coming hours.